A three-day residency
to work on 'Lil' Bird'
Tia and her band, Emmanuel Borghi on keys, Xavier Nikqi on upright bass, Marc Glomeau on percussions and background vocals, as well as Didier Lamaze on sound, got together for a three-day residency, from September 4 to 6 at Imago, in Cébazat, Puy-de-Dôme. Objective: to prepare the lives of Tia's new album, 'Lil' Bird', to be released in October.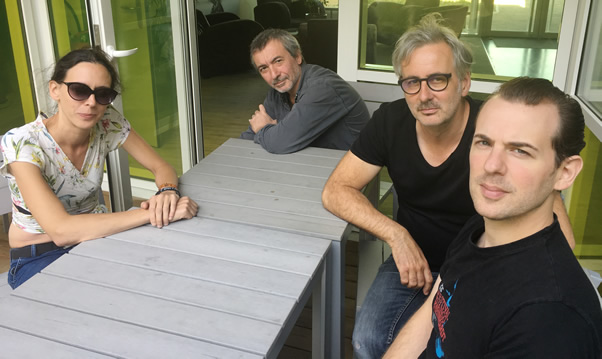 A second residency will take place on September 19 and 20 at the Coopérative de Mai, in Clermont-Ferrand, with special guest Ibou Sow with his peul flute.
A restitution is organized for professionels on September 20 (on invitation).