Tia dans le magazine
Big City Rhythm & Blues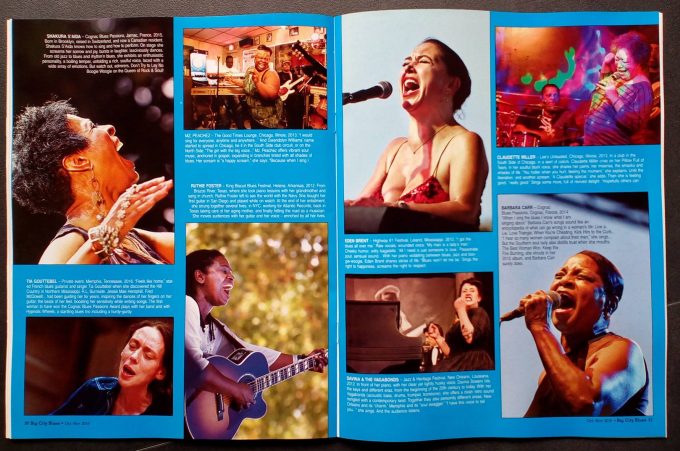 Le magazine américain Big City Rhythm & Blues consacre son numéro d'automne aux femmes dans le blues. Tia fait partie des femmes qui figurent dans Screamin' the blues, collection de photos de Françoise Digel, actuellement à l'affiche du Delta Cultural Center à Helena, Arkansas.
La collection avait déjà été exposée au Blues Hall of Fame, à Memphis, de mai à octobre, où une autre photo représentant la main de Tia avait été présentée dans la collection Off the Record, aux côtés des mains de T-Model Ford, Mickey Rogers et Jimbo Mathus.
La photo présentant Tia a été prise lors d'un concert privé à Memphis en mai cette année.