Tia in Big City
Rhythm & Blues magazine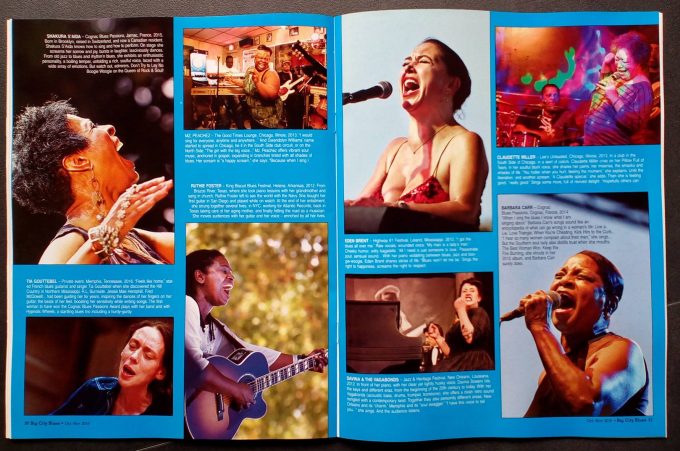 American magazine Big City Rhythm & Blues 's fall issue features women in the blues. Tia is one of the women who are part of the Screamin' the blues, a collection of photographs by Francoise Digel, currently being exhibited at the Delta Cultural Center in Helena, Arkansas.
The collection was previously exhibited at the Blues Hall of Fame, in Memphis, from May to October. Another picture representing Tia's hand was featured there, part of the Off the Record collection, along with T-Model Ford, Mickey Rogers et Jimbo Mathus' hands.
The photo presenting Tia was taken during a private event earlier this year in Memphis.