Tia & The Groove Box
at the Arsenik Festival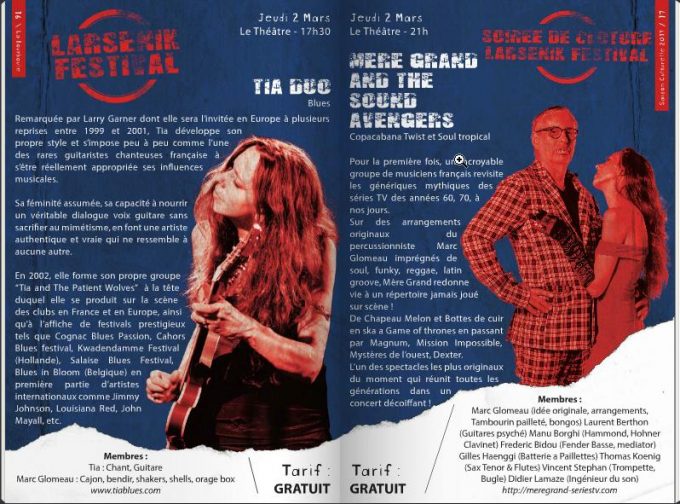 Tia & The Groove Box will perform at the Arsenik Festival on Thursday March 2nd at 5:30 PM at the Theatre in La Bourboule, in the Puy-de-Dôme area. Tia, on guitar and vocals, will be accompanied by Marc Glomeau at percussions.
At 9 PM, Marc Glomeau will join Mère Grand & The Sound Avengers for a crazy show during which the band revisits TV series songs.
The festival is free.
Find all the upcoming performances on the Tour page.