Her thins is the blues. Don't ask her why. That is how it is. You can't explain music, you can just live it. Tia just came back from the United States, a two-week journey. […] She even discovered a new paradise: the North Mississippi Hill Country. […] With a strange feeling: « It was like being at home. There is something special going on in this area where musicians play a very hypnotic kind of blues. »
In his « Portrait of the Week », Jean-Paul Boithias writes about Tia's last trip to the United States, her professional path, and the new album she starting working on, her third, which will be released in the fall of 2017.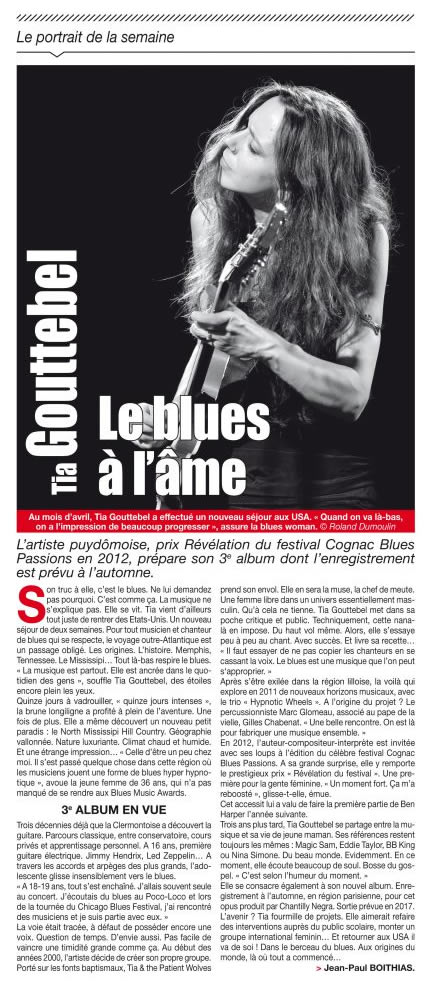 Read the full story (in French) in Info Magazine.