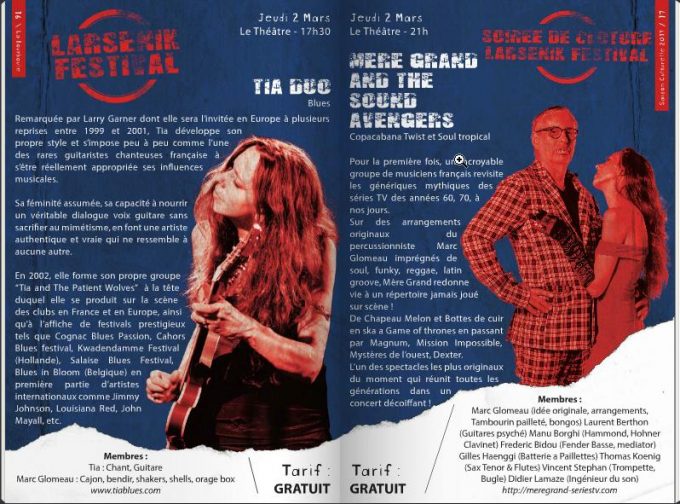 Tia & The Groove Box se produira le jeudi 2 mars à 17h30 au théâtre municipal de La Bourboule, dans le Puy-de-Dôme, dans le cadre de l'Arsenik Festival.  Tia à la guitare et au chant sera accompagnée de Marc Glomeau aux percussions.
A 21h, Marc Glomeau rejoindra Mère Grand & The Sound Avengers pour un show déjanté dans lequel le groupe revisite à sa sauce les génériques des séries télévisées.
Le festival est gratuit.
Retrouvez toutes les dates de concert sur la page Tour.